Cannabis cultivation is something that most individuals are keenly taking an interest in. To get enough supply of CBD, you may want to cultivate your own cannabis plant at home.
However, according to Exhale wellness, cultivating cannabis at home can be quite challenging. Fortunately, with the right knowledge and skills, you can produce fresh, high-quality buds every time.
1. Get the Right Light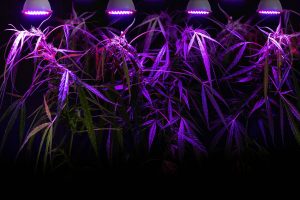 The most important thing about growing cannabis is getting enough light. Too little light will hinder your plants from growing, while too much light can make them grow tall and spindly with no real shape or quality.
When cannabis plants are exposed to intense light, they grow leaves and branches but do not produce buds. To grow healthy and vigorous plants, you need to control the light entering your grow room.
When it comes to controlling light intensity, there are two ways you can do it:
Increase the distance between your plants and the light source. This means that new plants will have less exposure each time you change your position.
Create diffusion layers on top of your plants. This way, they won't be directly exposed to direct sunlight or fluorescent lights.
2. Let the Soil Breathe and Drain
Something else that you need to know about cultivating cannabis at home is to allow the soil to breathe and drain. You can do this by setting up a grow tent, which will allow you to control the humidity levels and prevent mould from forming in your soil.
Also, ensure that you don't over-water your plants since this can cause the roots of your cannabis plant to rot. A good rule of thumb is to only water once every two weeks if it's an outdoor garden. Also, ensure enough sunlight reaches through the canopy of leaves so they don't get too much water at once.
3. Grow New Plants from Cuttings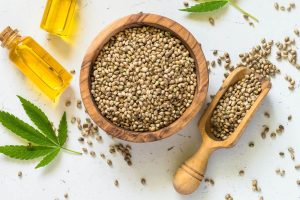 Growing cannabis from seed is a great way to start growing. However, if you're looking to take your plants to the next level, it's time to consider cloning. Cannabis clones come in all shapes and sizes, but they all have one thing in common; they produce a clone of your original plant.
The process of cloning involves taking a cutting (a small piece of stem or root) from an existing plant and dividing it into multiple smaller plants. This process is called rooting.
4. Moderate Fertilizer for Highly Concentrated Herbs
Cannabis plants are very susceptible to fertilizer burn, which occurs when the plant absorbs too many nutrients that it starves itself. This can lead to deficiencies in the plant's growth and health. To avoid this, use a moderate amount of fertilizer and apply it at the recommended rate.
To help you with this, we highly recommend using a soil-based nutrient mix that contains all of the nutrients your plant needs without causing any issues. If you're using a hydroponics system, this can be easily achieved by using a specific nutrient mix tailored for cannabis.
We hope that this article has given you a comprehensive outlook on how to successfully cultivate your cannabis at home. Use it as a guide on your journey towards growing CBD plant that yields stellar buds every time.